SFIA Corporate User Logo
Many organisations want to show that they use SFIA to develop the skills of their people.
Introduction
The SFIA Foundation is a global not-for-profit foundation that maintains the SFIA Skills Framework and supports the global SFIA ecosystem and user base. The SFIA Framework is available under licence where small to medium sized enterprises can use SFIA internally, to develop and manage their people, free of charge.
The SFIA Framework is widely used by many individuals and organisations, both small and large, in over 180 countries, to manage and develop the skills and competencies of their workforce. Some organisations wish to demonstrate to their workforce, and to their clients, their commitment to developing the skills of their people.
Use of the SFIA Logo
The SFIA Foundation provides two logos for Corporate Users:
A SFIA Corporate User logo
A SFIA Foundation Corporate User digital badge
Organisations wishing to use these logos should ensure they are properly registered with the SFIA Foundation for a Corporate User licence and contact the SFIA Foundation.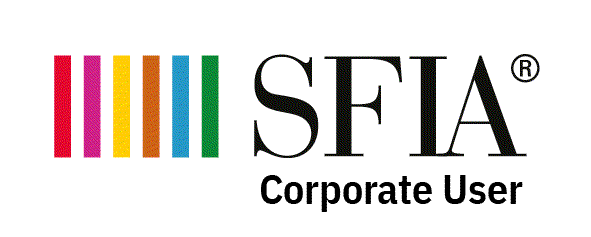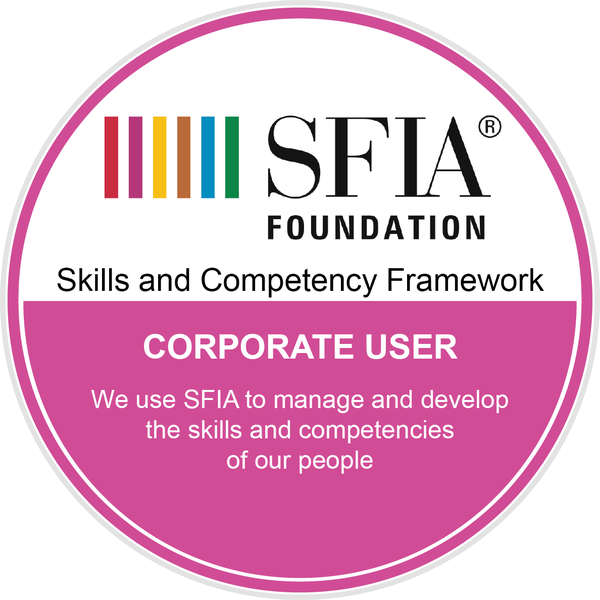 These logos are only for those organisations that use SFIA internally to develop their people or for their use in recruiting their own staff. These are not a licence to use SFIA commercially by providing SFIA services, consulting, mapping nor recruitment as a service to clients.
There are currently no items in this folder.