User forum
The forum is open to all although the prime focus is on employers/employees who are users of SFIA. We know that many of the SFIA users looking for help are new to SFIA. The SFIA Foundation Board has re-iterated the importance of providing support to end user organisations who are looking to adopt SFIA.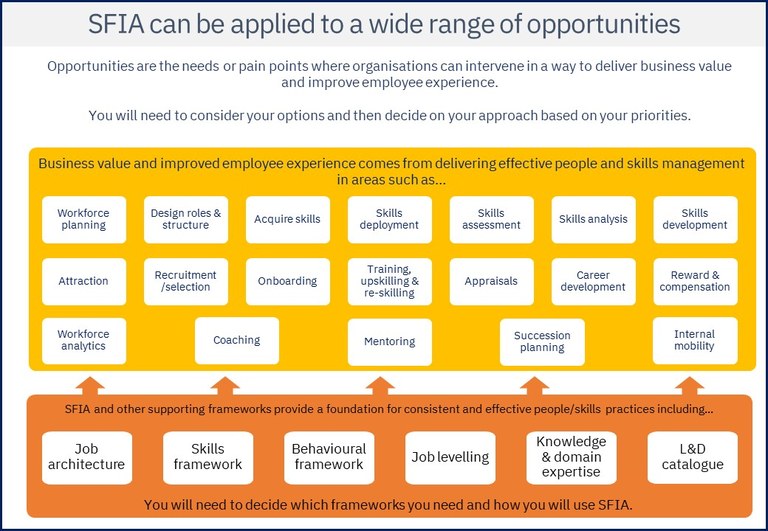 User forum aims
Non-prescriptive
Provide alternatives, options, discussion points.
Encourage alternative approaches to solving the same problem.
Don't prescribe starting points or specific lifecycles or sequences.
It's nether possible nor desirable to prescribe exactly how to "implement SFIA".
Encourage thoughtful adoption
Organisations adopting SFIA will need to apply their knowledge and experience to address their business opportunities and pain points effectively.
Organizations should design an approach and a solution that works for them.
Grow - by testing and learning 
Build on existing SFIA content - such as that found in Tools and resources.
The user community can add new practices as and when they are discovered/developed and documented.
Engage the SFIA user community in building and curating these – need to test and learn.
Focus on topics which are high priority for end users.
Encourage discovery and exploration
Publish in a format that allows new/potential SFIA users to find what they are looking for and deep dive when they are ready.
A "consistent and integrated skills and people management system" is important – but can be overwhelming for new starters.
Make it interesting, usable and visual to inspire organisations to take action.